I have compiled 9 tips that you can use right now to make sure your kids don't form limiting beliefs from your interactions with them!
These tips contains examples so that you know exactly what to do and what not to do.
Ready to download this free guide? Just fill out your name and email to receive your copy.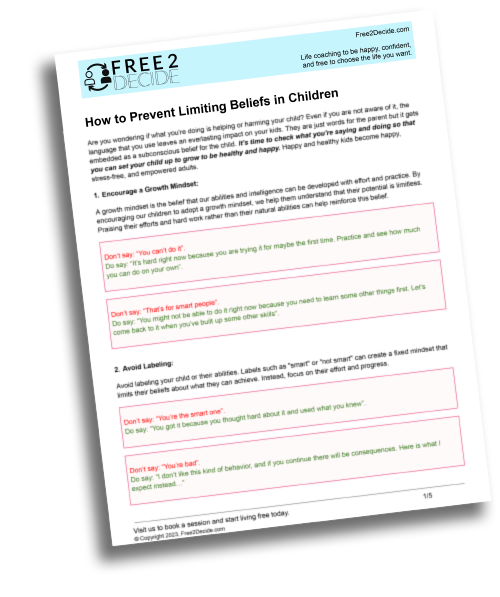 Download Your Free Guide!